Right on time!
Saturday night has come, meaning it is time for another post. I hope you are ready, because this week we are playing a game of Two News and Two Opinions. Never heard of it? No worries, it is a simple game.
In tonight's post, I will be showcasing four pieces of media: two items are news pieces and the other two are opinion pieces. Based on the titles, cover/thumbnail images and first two opening lines of the piece of media chosen, you will be asked whether the piece is news or opinion. An answer key will be provided at the end of the post with which items were news/opinion and why. Remember to comment your guesses before peaking at the key!
The topic of this week's game is: New Japan Pro-Wrestling.
Item #1
Return Fire: Shingo Takagi Interviewed 【WGS】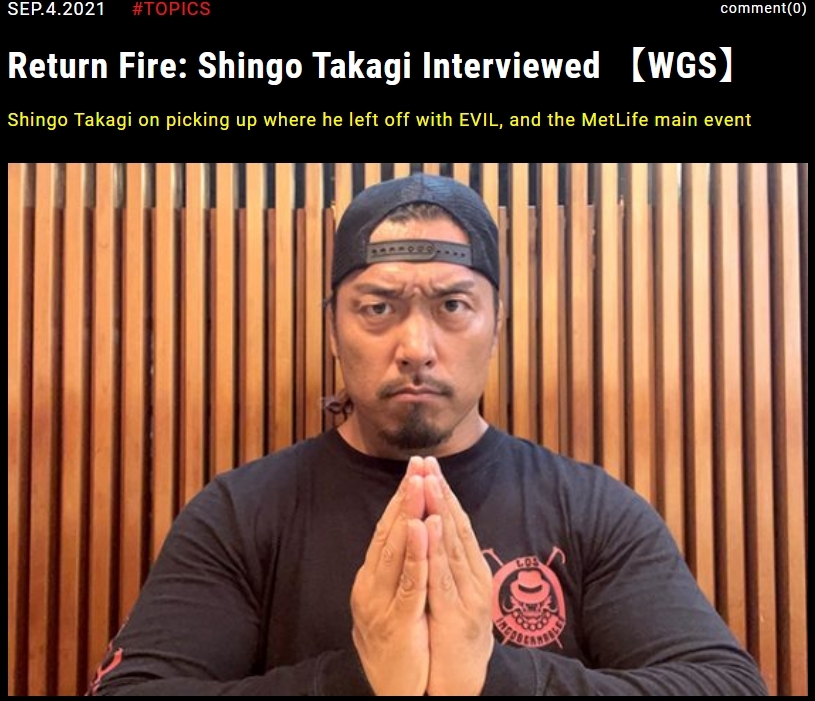 "Shingo Takagi was an angry man in mid August. After interference, post match attacks and a broken championship side plate courtesy of EVIL, the Dragon was more than ready to unleash his brand of vengeance. Yet suddenly, and with just weeks to go before his IWGP World Heavyweight Championship defence in MetLife Dome on September 5, COVID-19 sidelined him." (New Japan Pro-Wrestling Co.)
Item #2
Minoru Suzuki: Suzuki-Gun's Overshadowed Leader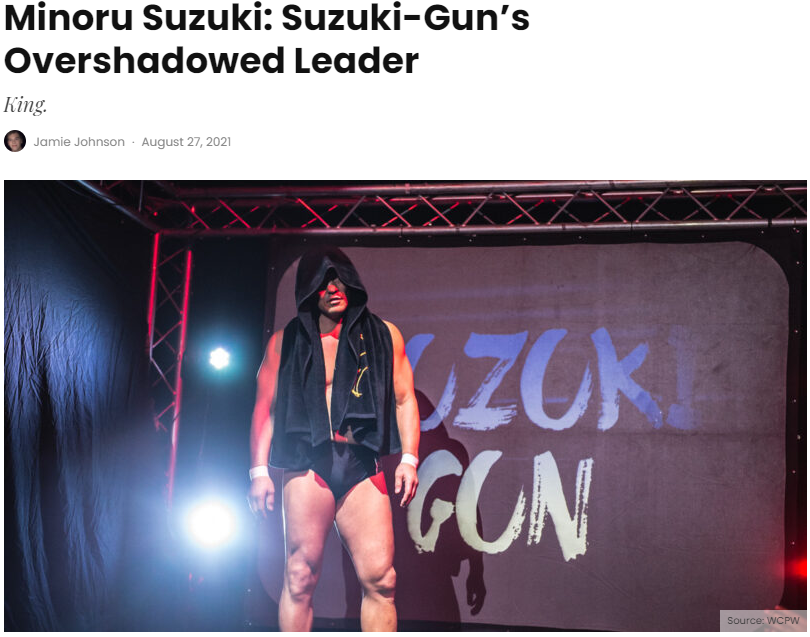 "For years, Minoru Suzuki has been the unimpeachable 'King of Pro Wrestling', with a potential greatest of all time level career to back up his claims. Suzuki has commanded over his successful NJPW stable for a decade since he usurped Satoshi Kojima in May 2011. However, it's become apparent in recent months (and years) that the King may not hold Suzuki-gun's boldest position, despite residing as its signified leader." (Johnson, Jamie)
Item #3
NJPW Resurgence Results and Analysis (8/14/21)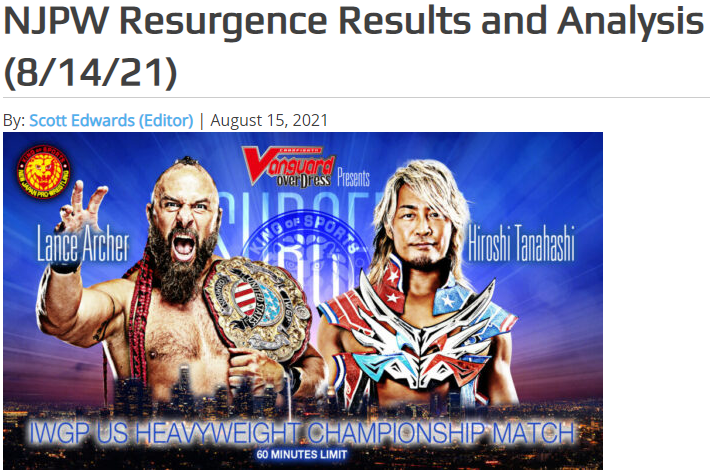 "The first-ever New Japan Pro Wrestling (NJPW) event, Resurgence, has come and gone and it was a special night. Live in California, it was a huge opportunity for NJPW to give a live show for the first time in the United States since New Beginning in the USA in early-2020. With two massive title matches set as the double main event, it surely was a show that delivered." (Edwards, Scott)
Item #4
New Japan Pro-Wrestling Producing Mobile Game NJPW Strong Spirits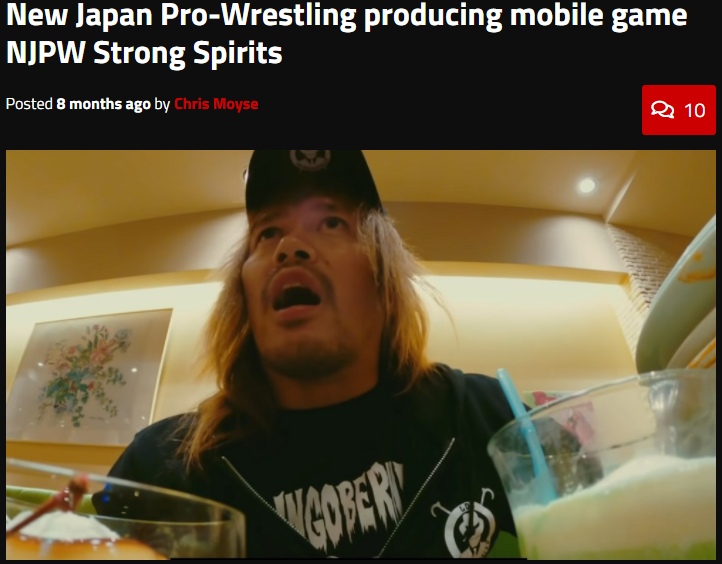 "During last week's pro-wrestling extravaganza Wrestle Kingdom 15, legendary Japanese promotion New Japan Pro-Wrestling (NJPW) announced that it has a brand new video game in the works, currently in development for mobile platforms in 2021." (Moyse, Chris)
Now that I have presented you with the candidates, please take a moment to write down in the comments which pieces you think are news and which are opinions.
Answer time! Below this line is the answer key for this game, as well as an explanation as to why each piece is either news or opinion.
Thank you for taking your time to participate in my little game! I hope that it helped you learn a little bit about the differences between news and opinion pieces online. Look forward to my next post next week.